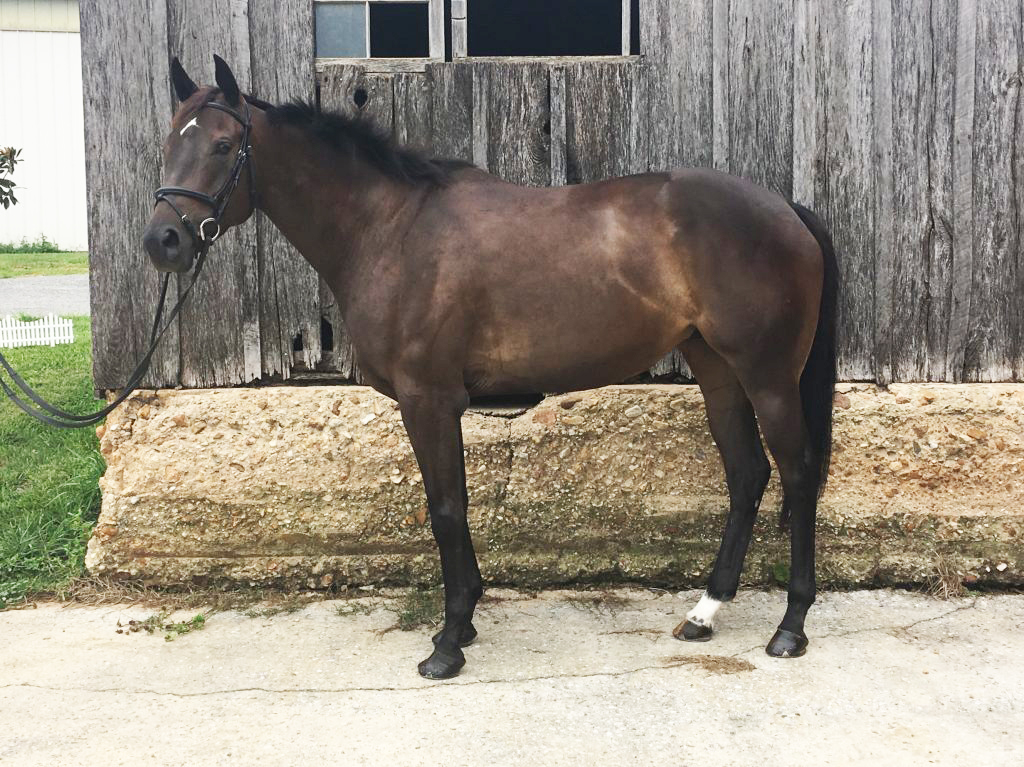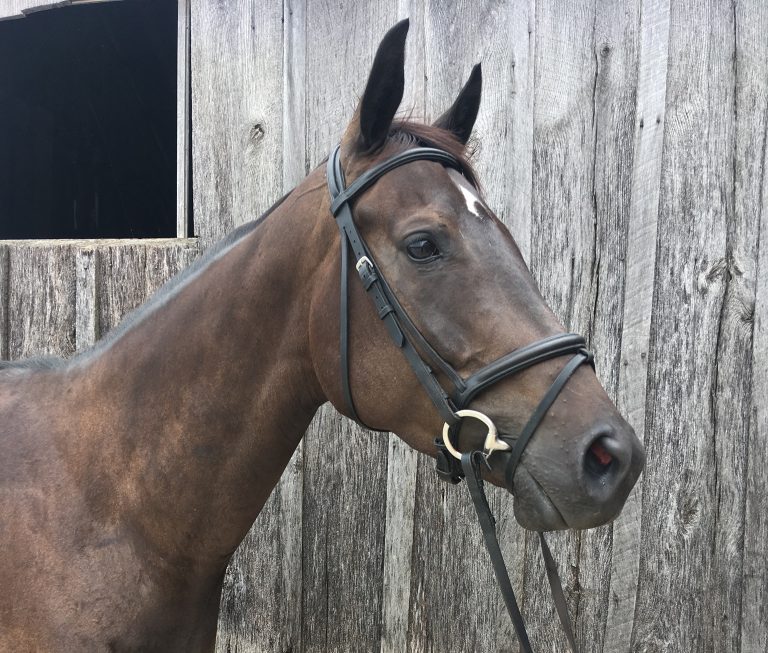 Marley retired from racing at the end of 2017. She has been here at ABBF since December 2017. While Marley is sound she does have some physical limitations that we believe make her the type of horse that will just be more comfortable as lower level all-around star. 
In her time at ABBF Marley has done a little bit of everything. She has been cross-country schooling and did one unrecognized event. She is perfectly brave on cross country and is happy to jump ditches, banks and water. She is easy on the flat with a fairly natural frame which really appeals to anyone learning about how to find a connection. Marley has been off the farm to a few dressage shows as well, putting her best foot forward and earning a lot of praise from the judges. She has also spent some time as a lesson horse for my 13-year-old son who is learning to jump and absolutely loves riding her. 
I have always thought that Marley really wants to have her very own kid … she just always seems to take to them and they always really enjoy her as well.  Marley is a really lovely girl who would love to join your family!!!!
As always a good home is a must but in this case her price will be very negotiable to the perfect home.