ABBF Eventing is lucky to operate out of our family farm in the heart of Maryland horse country.
A Bit Better Farm, in Brookeville, is home to Kelley's competition and training horses, as well as our sales program. Kelley spends a large portion of her week teaching riders of all levels and disciplines.
Our facility feature top notch arenas, along with conditioning paths and miles upon miles of hacking.
To learn more about lessons and training, contact Kelley.
"I believe that the most important thing a student can have is a sense of responsibility to their horse to ride and train them with understanding, patience and fairness. I have an overwhelming amount of respect and gratitude for all that our equine partners give to us so generously each and every day. I think it is important that we never take for granted what a gift it is to have the opportunity to work with these animals. 
As an instructor, I want my students to think like horse trainers rather than just as a rider.  Every time we interact with our horses, whether on the ground or under saddle, we are training them … and being cognizant of that fact can have a huge impact on your overall success as a team.
Both horses and riders have different paths to success. Being able to interpret what each horse needs is as important to me as knowing what each individual student needs so that they can truly develop as a pair.  I recognize that everyone has different goals, as well as different learning styles.  My job is to ensure that each horse and rider team benefits as much from their relationship as possible.
I really enjoy working with all different types of people and horses, as it gives me the opportunity to learn a lot as well.  The more I teach, the better horseman, rider, student and horse trainer I become.  It is safe to say that I learn as much from my students as they do from me!"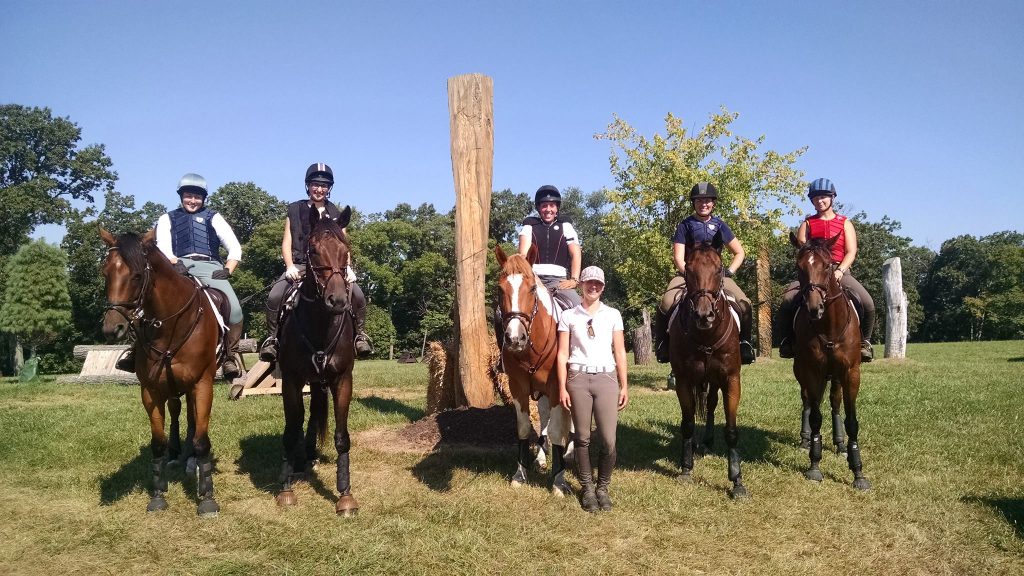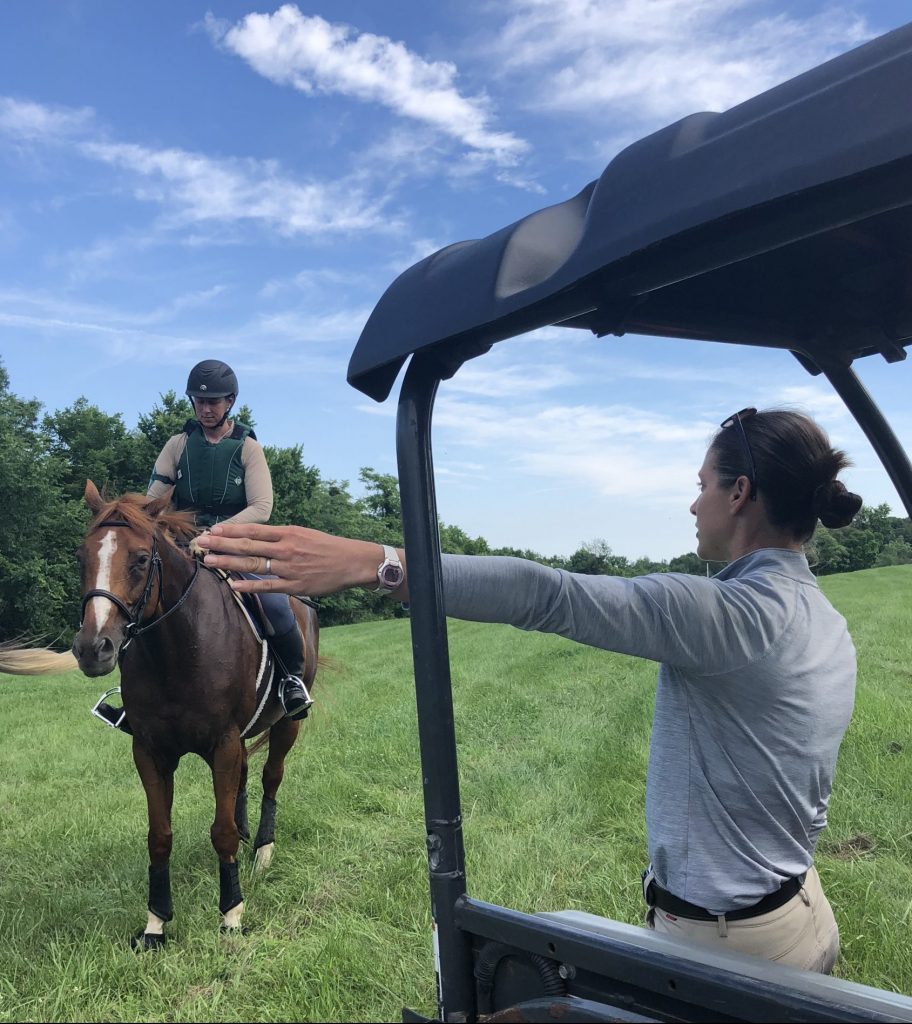 Messages from Kelley's Students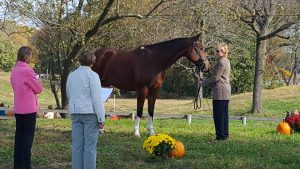 Kelley Williams is a wonderful, supportive trainer. She is very adept at picking out minor adjustments in my position which affects how Kozi moves on the flat or over jumps. She ​also gives me tools that I need to train and prepare Kozi​ for whatever goal I have set for myself​. I am not always the bravest rider. Kelley knows how to challenge me and push me past my comfort level. She was very instrumental in my preparation for the 2016 American Eventing Championships and the Waredaca Training 3-Day. She was always available to give me lessons and did everything possible to make sure that Kozi and I were prepared for two very challenging events. As I move forward and aim for higher goals, I know I can count on Kelley to prepare me for new challenges.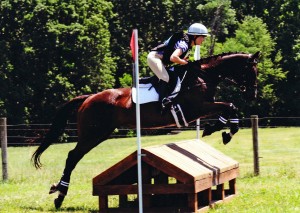 From my first lesson with Kelley, I knew I was in good hands. She has a unique way of explaining training concepts that makes sense and I've had more "light bulb" moments in lessons with her than ever before. And if something doesn't make sense right away, she's happy to explain it in a different way. Her patience is enviable, and she always makes sure you're seeing the big picture while working on the minute details.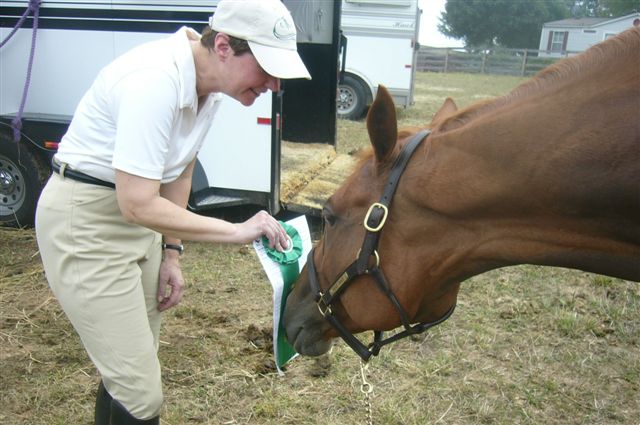 Kelley's amazing. Always positive, always with a plan, and never rattled by anything my horse or I can come up with. And she can reduce any new exercise – or any problem – to its components, so I know exactly what to do the next day. With her calm, methodical approach the filly I bought not long off the track has matured into a lovely mare who's a lot of fun to ride.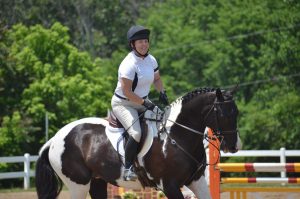 I am an adult amateur rider who started riding with Kelley after about 20 years of not riding competitively. Her extremely knowledgeable, positive, and patient instruction has helped me go from being able to barely canter a small jump to competing at training level eventing. She always has fun and educational exercises, and always makes sure I understand the objectives of each exercise as well as what I can do as a rider to improve my horse's training and performance. Also, I love riding at A Bit Better Farm, which is wonderful facility. They have indoor and outdoor rings with excellent footing, as well as a cross country schooling area. Kelley, Pat, the staff and boarders are always friendly and welcoming, making it both an excellent facility for eventing instruction, as well as a fun and enjoyable place to ride.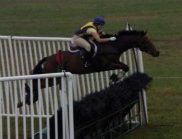 A Bit Better Farm is a place where dreams come true. With lots of patience and hard work, I finally fulfilled my dream of completing a long format CCI* and I can say confidently that it NEVER would have happened without Kelley and Pat. Riley isn't exactly the easiest horse and their unwavering support and Kelley's fabulous coaching and guidance were pivotal to reaching this goal (and a top 10 finish!). They will always have my deepest gratitude.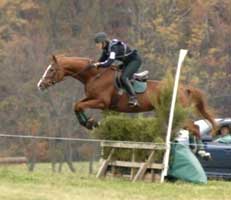 Kelley is one of the most gifted trainers I have ever been lucky enough to work with. Her ability to read horses mentally is one of the things that makes her an excellent trainer, and it has been instrumental in helping me overcome problems I have had with my horses when other instructors were unable to.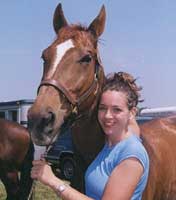 I am so grateful that I found my way to A Bit Better Farm, a place where horses and students alike are happy and always encouraged to perform to the best of their ability. Kelley is an inspiring teacher who has mastered the art of conveying the complexities of managing a 1200-pound animal in a simple way. She and Pat are positive people who like having fun and seeing their students, boarders and friends succeed. A Bit Better is a great place to be!
To say I have enjoyed my lessons with Kelley would be an understatement! Not only has she given me more confidence over fences, she has helped my riding overall. After each lesson I come away feeling better than when I started and with homework to practice and improve upon. Kelley is also great about helping work through specific issues as they arise with a plan of action that isn't overwhelming and always encouraging. In a year's time I went from competing unrecognized elementary/beginner novice level to doing recognized novice competitions and have even schooled some training level! I would highly recommend Kelley to anyone looking to gain confidence and improve their riding!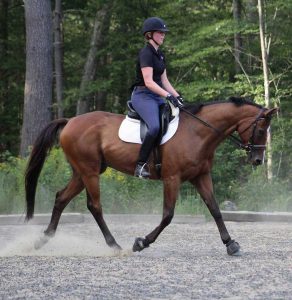 Kelley has truly understood my horse from the beginning. She understands his quirks, whether they're good or bad. Even when I have been ready to give up, she has always encouraged me to keep going because she can see the potential in the two of us. I have always loved how she's incorporated flat work into our jumping lessons, always starting with an exercise on the flat and then adding fences to it. She'll incorporate the exercise into a course to make sure that we haven't forgotten what we were working on. Overall, Kelley has had the largest impact on how I ride and when people compliment how nice my horse is, I always say a silent thank you to her.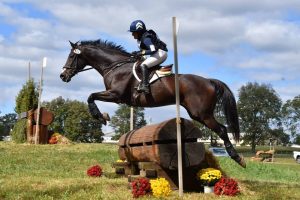 It's been just over a year since I started riding exclusively with Kelley and leasing her horse of a lifetime, Brazen Bomber. Over the past year I've felt my riding and knowledge change and evolve immensely due to Kelley's patient teaching style, and learning from the horse she took through the Advanced level. My confidence has grown leaps and bounds under Kelley's watchful eye, and I'm now achieving milestones that once seemed like just a dream. In addition to Kelley, the team at A Bit Better has welcomed me into their family with open arms and I've loved being able to learn something from each of them! For anyone looking to start training with a supportive, dedicated and very knowledgeable instructor, I would highly recommend Kelley over and over again!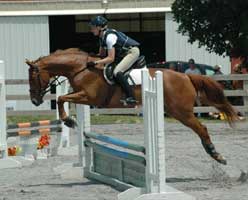 Kelley is a tremendously gifted instructor. She has not only improved my riding skills, but she has also given me and my horse so much more confidence jumping! The change is really amazing. And I can't thank Pat enough for giving me the opportunity to lease her beloved Darby. He truly is the Wonder Pony!