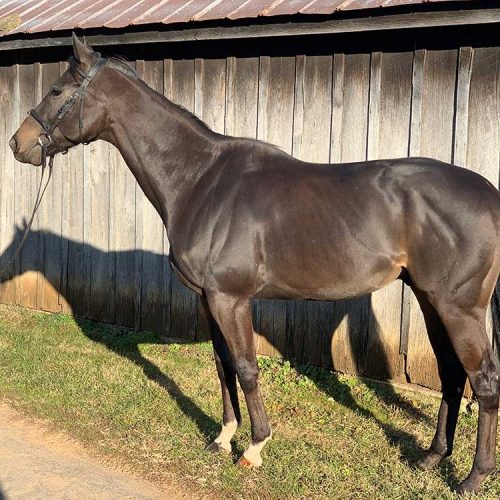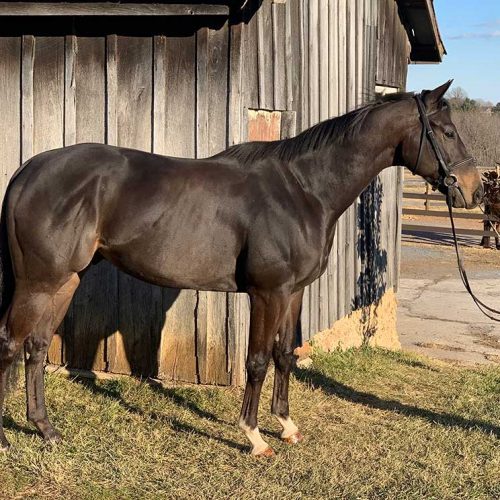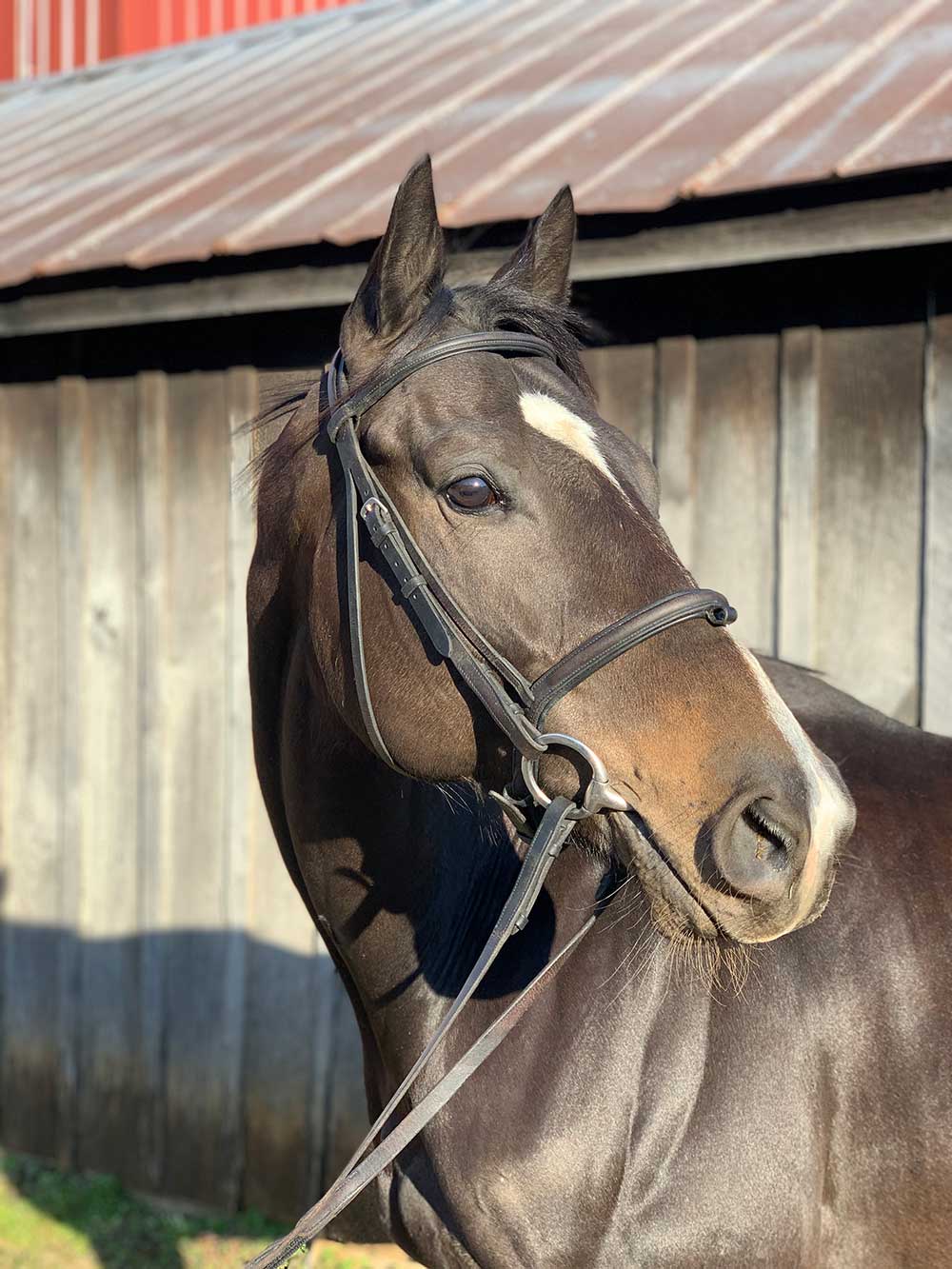 We got Jamaican off the racetrack at the very end of 2020. He had a total of 23 career starts and retired sound with super clean legs. 
This horse is easily the kindest and most friendly horse day one off the track that we have ever had. I think he is really enjoying the idea of transitioning to a new life. Tally has won over everyone in the barn with his dedication to cuddling and face rubs!
We gave him a few weeks off, and have just started him lightly back into work. He has been a complete professional under saddle and seems to be picking up new lessons very quickly and easily. So far he has shown absolutely no tendency to misbehave in any way. All signs point to him being the perfect horse for an amateur to bring along. 
He has shown three lovely and relaxed gaits and will go around the ring on a long rein at the walk, trot and canter. With his athletic build and lovely way of going he would could go in any direction! 
We will keep the website up to date on his progress and add video to his play list as frequently as possible!