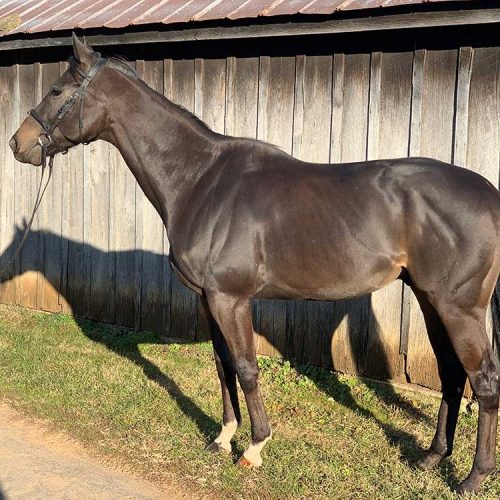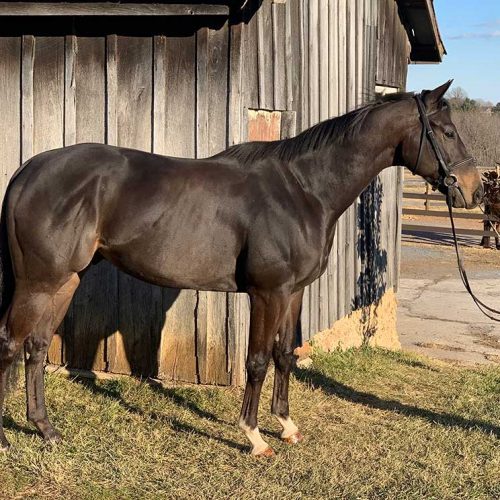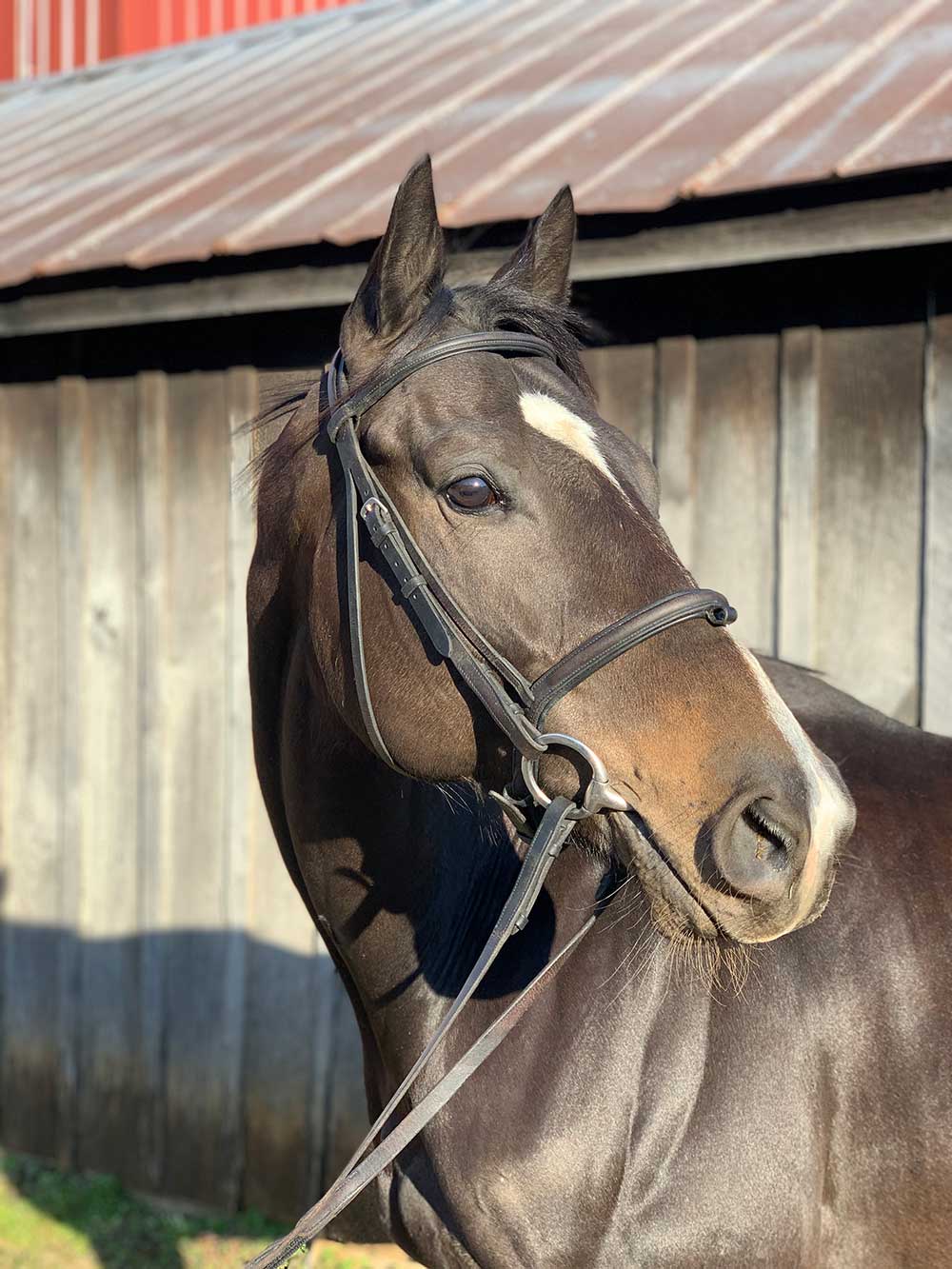 We got Jamaican aka Tally off the racetrack at the very end of 2020. He had a total of 23 career starts and retired sound with super clean legs. 
Tally had some well deserved rest staying in very light work for a few months, but now we have had some time really see who he wants to be. After just a handful of rides Tally is proving to be a very sensible and correct horse to restart. He makes wonderful choices both where it comes to proper connection to the bridle as well as figuring out what ever task we put in front of him each day. All signs point to him being the perfect horse for an amateur to bring along. 
I can't emphasize enough how wonderful Tally's personality is! He has been easily the kindest and most friendly horse from day one off the track that we have ever had. I think he is really enjoying the idea of transitioning to a new life. Tally has won over everyone in the barn with his dedication to cuddling and face rubs!
As for his talent as a sport horse … wow is the best word that comes to mind! He has shown three lovely and relaxed gaits with a surprisingly scope and ground covering canter. He is petite but really carries himself like a big fancy horse. It really is impressive how naturally he is coming to the contact and really letting his back move already. With his athletic build and lovely way of going he could easily go in any direction! 
We will keep the website up to date on his progress and add video to his play list as frequently as possible!